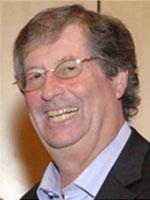 Bohannon Development Company
Robert L. Webster was appointed President and Chief Executive Officer of Bohannon Development Company in May, 2000.  Webster joined the company in 1983 as Corporate Counsel and became Executive Vice President – General Counsel in 1987.    He oversees all facets of the company's commercial, industrial, and retail property development and management business operations, in addition to serving as the company's chief legal officer. 
Prior to coming to Bohannon, Webster was associated with the law firm of Pillsbury, Madison & Sutro in San Francisco.  He received his Juris Doctor degree from Boalt Hall, University of California, Berkeley, as well as a Master of Business Administration Degree from U.C. Berkeley.  Webster is a member of the State Bar of California, the International Council of Shopping Centers, serves on the Commercial and Retail Development Council of the Urban Land Institute and on the ULI Foundation Board of Governors, and the Board of Directors of the San Mateo County Economic Development Association.  He is also active in various charitable organizations, including serving on the Advisory Board of Peninsula Family Service.  He resides with his family in Woodside.