Weaving the County Together
For SAMCEDA's Annual Meeting in June 2016, we were looking for ways to best capture the uniqueness of San Mateo County and its ecosystem. This was when the idea of "THRED" Talks was born.
"THRED" Talks was designed to highlight business and community leaders weaving San Mateo County and our greater Bay Region together through solutions that are innovative, creative, and out-of-the-box. 
With a focus on Transportation, Housing, Regionalism, Economy and Development (THRED), these 5 areas encompass the depth and breadth of the opportunities and the challenges that come with change. 
To read the latest "THRED" Talks VI - 2019 booklet, please click here.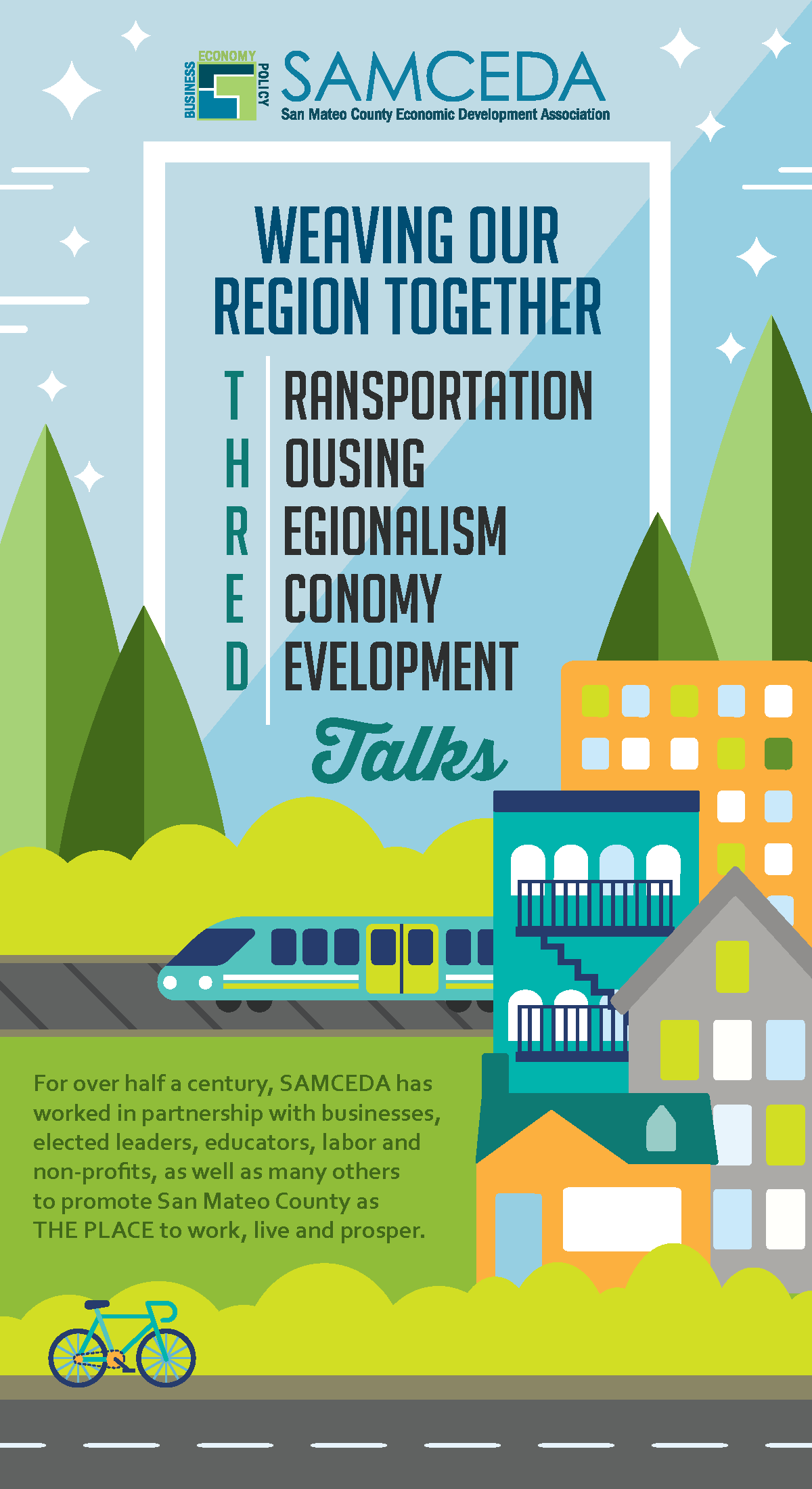 (Click to view the "THRED" Talks VI - 2019 booklet)
---
Visit here to view the previous "THRED" Talks III - 2018 edition.
---
Complete Presentation
---
Individual Speaker Presentations
Barrie Hathaway - JobTrain
Alicia John-Baptiste - SPUR