Caltrain's Board Approves Electrification Design-Build and EMU Contracts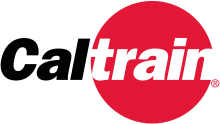 Caltrain's Board Approves Electrification Design-Build and EMU Contracts
Today, the Caltrain Board of Directors approved $1.25 billion in contracts to begin work on the Peninsula Corridor Electrification Project (PCEP). The contract for design and construction of the corridor's electrification infrastructure was awarded to Balfour Beatty Infrastructure, Inc. The contract for the manufacture of high-performance electric trains was awarded to Stadler US, Inc.
When complete, the PCEP will help address rapidly growing ridership by allowing the operation of more service that will accommodate more riders. The project will also significantly decrease vehicle-miles travelled and greenhouse gas emissions throughout the Peninsula corridor. Additionally, the project lays the foundation for the eventual operation of high-speed rail service that will connect the Bay Area to the rest of the State.
Caltrain is struggling to accommodate unprecedented regional growth, with six consecutive years of record-setting ridership and a near doubling of ridership since 2010. As Hwy 101 and 280 have become more and more congested, Caltrain has become a preferred commute option between San Francisco and Silicon Valley. As a result, peak hour service is well over 100 percent capacity with ridership on some trains exceeding 125 percent of available seats. For more on the coalition of civic, business, resident and rider representatives calling for a modernized Caltrain, please see our Caltrain Modernization video HERE.
Not only will the PCEP improve train performance and increase ridership, it will provide substantial environmental benefits to the region's air quality through a dramatic reduction in greenhouse gas emissions that would otherwise be present through the use of diesel powered trains. An electrified Caltrain system will improve regional air quality by up to 97 percent, reduce greenhouse gas emissions by 176,000 metric tons of CO2 equivalent and take more than 619,000 daily vehicle miles off the region's roadways by 2040. Reductions in air pollutant emissions represent long-term health benefits and will enhance the quality of life for Caltrain riders, residents, and employees adjacent to the Caltrain corridor. View details on electrification benefits HERE.
The corridor is arguably the most economically productive area in the State. The communities and businesses served by the 51-mile railroad are responsible for 14 percent of the State's GDP, 20 percent of CA tax revenue and are the birthplace of over half of California patents. 
However, the region cannot continue to thrive without equipping the 150-year-old rail corridor with a modernized transit system capable of accommodating current and future ridership demand.  
Funding for the project comes from a variety of local, regional, state and federal sources which reflects the project's widespread support from a growing coalition of stakeholders committed to improving public transportation and addressing congestion between San Francisco and San Jose.   
The contracts were approved with a "limited" notice to proceed. A full notice to proceed will be issued following completion of a funding agreement with the Federal Transit Administration, which is expected to be finalized later this year. Local and state investment in the project has been secured through a series of agreements between Caltrain and the Metropolitan Transportation Commission; Caltrain's member agencies in San Francisco, Santa Clara and San Mateo Counties; and the California High Speed Rail Authority. 
The remaining funds will be secured through Federal programs focused on increasing ridership capacity on existing transit systems. In 2015, Caltrain applied for $647 million from the FTA Core Capacity Program. In February, the Obama Administration allocated nearly $73 million in prior year funding to the project and requested that another $125 million be included in the 2017 Federal Budget.
"The award of these contracts marks an important milestone in Caltrain's 150 year history," said Jim Hartnett, Caltrain's Executive Director.  "The Caltrain Modernization Program is the most transformative project this corridor has ever undertaken.  It offers  unique economic, environmental and mobility benefits to the region and it is a key link in a High Speed Rail network that will transform the way we think about transportation in California."
"This long-held vision for the corridor is finally moving forward and it can't happen soon enough," said Caltrain Board Chair Perry Woodward. "With these investments, Caltrain will be able to provide faster, more frequent service to the communities , businesses and commuters that depend on the system every day."
"After many years of hard work, contracts have finally been awarded for construction of the Caltrain electrification project. Replacement of aging diesel engines will allow Caltrain to serve 110,000 daily riders, taking thousands of cars off our highways and reducing local air pollution by 97 percent. This project has strong support at the federal level and I will continue to do everything I can to ensure the necessary funding is delivered. After more than 150 years of service to our community, it's time to bring Caltrain into the 21st century," said U.S. Representative Anna G. Eshoo, D-18th District.
"I'm very excited that – thanks to the High-Speed Rail Project – such encouraging progress is being made to fully electrify the Peninsula corridor between San Francisco and San Jose. This project will provide a much-needed alternative to over-congested commutes, will significantly reduce greenhouse emissions, and takes the Bay Area one step closer to accommodating California high-speed rail. I'm proud to have supported this project, and look forward to the benefits it will bring to our community," said U.S. Representative Zoe Lofgren, D-19th District.
"I am pleased that Caltrain is taking the next step in its initiative to create an environmentally friendly transit system along the Peninsula that will take cars off the road, saving residents from massive commute times and boosting our local economy. Awarding Peninsula Corridor Electrification Project contracts will move us toward trains that no longer run on diesel fuel, but are powered by electricity. This additional service has become a necessity for riders and the community, and we owe it to them to provide a quality transportation options that serve multiple needs," U.S. Representative Mike Honda, D-17th District.
"The Peninsula Corridor Electrification Project highlights the power of collaboration and what we can do when local, regional, state and federal partners work together," said State Senator Jerry Hill, D-San Mateo and Santa Clara counties. "The award of contracts puts us one step closer to having a Caltrain corridor with new trains, new infrastructure and better service for communities along the peninsula. The vision of an environmentally and economically sustainable future for the Bay Area cannot exist without a modernized Caltrain service that fully supports the mobility needs of the region."
"This is a historic milestone for the Peninsula Corridor Electrification Project. This project has been years in the making and can't come soon enough for communities along the Peninsula that are looking for solutions to the growing congestion on our freeways and roads," said Assembly Speaker Pro Tempore Kevin Mullin.  "The Peninsula Corridor Electrification Project will create a cleaner, faster rail system that can support more transit riders and take more cars off our roads. It is projects like this that will help us meet the needs of a growing region for many decades to come."
"I'm thrilled to support this next step towards the rail system our region deserves and needs. Caltrain binds our communities together and is critical to solving our housing, land use, and transportation issues. I've long been a supporter of electrification and believed in the benefit to the environment through cleaner air, the benefit to riders through increased capacity, the benefit to all residents through congestion relief, and the benefit to neighbors through quieter trains," said State Assembly member Rich Gordon, D-San Mateo and Santa Clara counties.
Caltrain expects to begin rollout of electrified passenger service in winter 2020.   
###
Jayme Ackemann
Director, Marketing & Communications
Caltrain|SamTrans|SMCTA
O: (650) 508-7934
M: (650) 622-6915
@JaymeAckemann