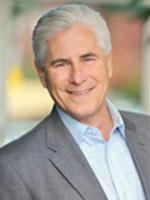 Steve Mincey's primary role is the leadership and management of DES. Working closely with other DES principals, he sets the strategic direction for the firm with the goal of providing an environment that allows talented professionals to contribute their best skills while maintaining an easy going culture that embraces learning and creativity.
Steve's unique blend of experience in both the engineering and architecture fields allow him to be particularly effective with clients that have projects where complex systems and requirements pose significant challenges.
Steve holds a MBA from Pepperdine University, Malibu, and a Bachelor of Science degree in Architectural Engineering from California Polytechnic State University, San Luis Obispo. Steve joined the firm in 1980.