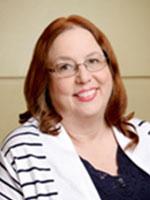 Lucile Packard Children's Hospital
Chief Government Relations Officer
Ms. Sager joined Lucile Packard Children's Hospital (LPCH) in 1994. Her department is responsible by developing and enhancing relationships and partnerships with elected and appointed officials; policy makers; healthcare providers; families, community leaders, members and organizations; business leaders; and industry trade associations. Government and Community Relations builds two-way relationships between the hospital and the external environment and plays a vital role in linking the resources of the hospital with the needs of the community.
In addition the department is responsible for building a vibrant grassroots and grasstops advocacy network; developing partnerships on public policy issues, analyzing legislatives initiatives and their impact on LPCH and children, community education classes and community benefit programs and sponsorships. The Government and Community Relations Department plays an integral role in how Packard Children's Hospital is perceived by government and the community and is a major participant in fulfilling the Hospital's advocacy mission. The Department's mission is to improve the lives of children and expectant mothers through advocacy, education, collaborative action, public policies and innovative programs.
Sherri also helps staff the Finance and the Quality, Services and Safety Committees of the Board of Directors. Sherri has more than 30 years of experience in government having worked as staff for elected officials on all levels of government, managed political campaigns as well as served as a volunteer on city and county task forces and commissions.
On a statewide level she is past chair of the Government Relations Committee of the California Children's Hospital Association, a member of the California Hospital Association Public Advocacy Task Force and has served on numerous statewide task forces on legislative and community benefit issues. She is an active participant with the Children's Hospital Association (formerly known as the National Association of Children's Hospitals and Related Institutions), having served on the Child Advocacy Council and on numerous legislative specific task forces. Her current activities include Immediate Past Chair of the Mountain View Chamber of Commerce Board of Directors, Immediate Past Chair Silicon Valley Leadership Group Working Council, and Board member of SAMCEDA, member of the Palo Alto Rotary and as the hospital liaison to the Ravenswood Family Health Center.
In addition, in her private life, Sherri has demonstrated her commitment to improving the lives of children in her community. Her past activities have included serving on the Board of Directors for Girl Scouts of Santa Clara County, as a member of the Community Advisory Boards for the San Jose Job Corps and InnVision, a member of the Board of the Jewish Federation of Silicon Valley and as a member of the Board of Fellows for Santa Clara University. Sherri Has a BS in Political Science from Santa Clara University and a MPA from San Jose State University.