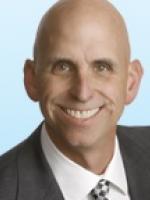 Managing Director | Bay Area Peninsula
Rick is the Managing Partner of Colliers International's San Francisco Peninsula Office and has been in commercial brokerage for 22 years and also spent 9 years in residential development.  Rick's diverse background and real estate experience includes leasing and sales, land acquisition and securing entitlements for in-fill developments.  While in the development business, Rick was instrumental in fueling the growth of a local development company and acquired sites value in excess of $85 million totaling over 450 units.  He is specializing in the sale of land representing both land sellers and buyers.  Combining his extensive brokerage and development experience allows Rick to work closely with his clients to strategically identify their goals and objectives in order to arrive at the best real estate solutions.

During his 31 year career Rick has negotiated over 1,000 sale and lease transactions on behalf of his clients or companies. He has consistently been a top producer and has received numerous awards from Colliers as well as Broker of the Year Award from the Association of Silicon Valley Brokers. Rick is active in many local charities including Colliers International's Links for Life Foundation and is a member of the Board of Fellows at Santa Clara University.  He and his wife of 26 years, Jody, and their 2 children reside in Monte Sereno, California.