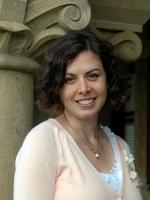 Assistant Vice President, Government Affairs
Lucy Wicks supports government affairs efforts on behalf of the university, including day-to-day management of the university's governmental activities related to issues impacting the university's mission.  Wicks maintains relationships with local governmental entities and acts as a liaison between Stanford University and government officials, community-based organizations, businesses and individuals. In this role she provides government leaders and the community with information about the University and its resources. These relationships also enable Wicks to inform and advise the University about the needs and interests of the community and local jurisdictions.
Previous to joining Stanford, Wicks worked as the Livable Communities Coordinator in the Office of Alameda County Supervisor Nate Miley, where she led a community-wide strategic planning process aimed at improving the livability of the area. She also worked in the areas of land use, transportation and public health policy.