Commute.org modernizes ride incentive program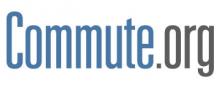 Guaranteed rides home for users of alternate modes of transit across San Mateo County

From paper vouchers good for the cost of a taxi ride to electronic reimbursements for using a ride-sharing company, Commute.org is modernizing an incentive program aimed at encouraging people to use alternate modes of transportation.
The transportation demand management agency released a new "guaranteed ride home" program for those facing an emergency. Think of it as an insurance policy for people who work or go to college in San Mateo County and commute via mass transit, carpool, bike or by walking, said Commuter Programs Manager Kim Comstock.
While guaranteeing a ride home isn't a new concept, the agency has revamped its nearly decade-old program to provide more flexibility for the modern commuter, she explained.
Instead of the old model of contracting with employers to offer paper vouchers for a taxi, they've expanded the program to anyone who works or attends college in San Mateo County with reimbursements available through an online account that has to signed up for in advance.
"With the world of mobility changing and how people are moving changing, and the transportation network companies like Uber and Lyft, we knew we needed to reevaluate this program," Comstock said. "It's important to stay current with the options that are available for commuters."
Commute.org offers up to four reimbursed rides a year when participants who used alternate modes of transportation to get to work or school suddenly find themselves in an emergency. Participants can decide how they want to get home — whether it's a transportation networking company, taxi, public transit or a combination.
Recent examples include a parent who had to leave work because there was an emergency at their child's day care, an employee who got a ride home after they became sick at work in the middle of the day and a bicyclist who got a free ride after their bike broke down on their way home. The success of the program is ultimately based on nudging those who might be on the fence about leaving their cars at home to use alternate modes of transportation, Comstock said.
"We felt like it was an extremely important to help promote people using green commutes, commute alternatives to driving alone," Comstock said adding it's about finding "innovative ways to try to reach people and give them a reason to use alternate ways to commute."
Commuters can participate by signing up for my.commute.org where they can find a range of incentive programs and carpool opportunities or map out a trip. The guaranteed ride home program is open for those who used an alternative to driving alone to get to work or college that day, and logged their trip into Commute.org's Support Track and Reward, or STAR, account. The agency will reimburse the cost of the ride up to $60 for those who had to leave work or school due to a personal or family illness or emergency, an emergency at home and an elder care or day care emergency. It will cover the cost of a ride home if someone's bicycle is stolen or breaks down, or if inclement weather disrupts the plans of those walking or biking. People can also receive help if they have an unforeseen change in work schedule, or if they lost a ride home because the person they planned to carpool with had an emergency, according to Commute.org.
Those who use public transit — such as train or bus — for at least part of their journey home during an emergency can receive reimbursement and a $5 Starbucks electronic gift card. Reimbursements are paid via PayPal, check or a Lyft credit after participants report their trip within 30 days and answer a few questions through Commute.org.
The program can also be used by employers looking to enact transportation demand management plans, which often provide trip credits for guaranteeing employees can receive a ride home. While trip reduction measures are often a requirement for new developments, Comstock noted Commute.org's program provides existing small or large businesses a tool to encourage alternate modes of transportation.   
"The most exciting part of this type of program is it reaches employers, whatever their budget is," Comstock said.
Collaborating with employers to raise awareness about the variety of opportunities commuters have to get to work is key to addressing traffic woes experienced across the region. Other programs Commute.org recently launched include working with carpooling apps like Scoop and Waze to pay those who are sharing rides.
The revamped ride home program is supported through the City/County Association of Governments, San Mateo County Transportation Authority, Metropolitan Transportation Commission and the Bay Area Air Quality Management District. Comstock said they're not yet sure how much the guaranteed ride home program might cost, but estimated under $30,000. Still, she emphasized, the real measure of success is expanding the number of commuters who opt for alternate modes of transportation.
"We are giving commuters peace of mind to make that choice to get in a carpool or take the train," Comstock said. "Commute.org tries to be innovative with their programs so we can try to move the needle with reducing the amount of single-occupancy vehicles that are coming to or from San Mateo County. Our position is to continue to try to be innovative with our programs and reach more and more commuters to make it easier for them to choose alternatives."
Visit commute.org for more information, to sign up for STAR or participate in the guaranteed ride home program.