Choose Local San Mateo County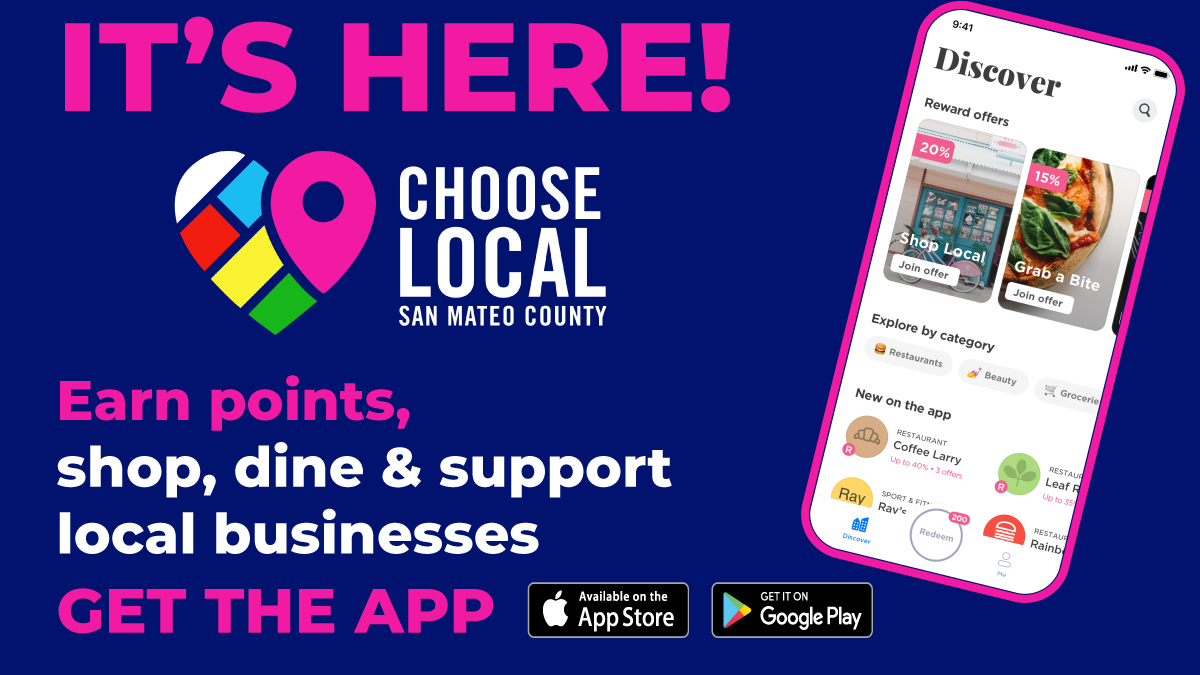 Small businesses are the foundation of a thriving community. But COVID-19 has decimated small businesses, causing enormous hardship on small business owners who already operate on razor thin margins and are predominantly immigrant-, minority- and women-owned businesses.  
To support small businesses in these critical times, the County of San Mateo, alongside City and business partners, launched 'Choose Local San Mateo County,' a mobile app that enables shoppers to earn rewards automatically at hundreds of participating local businesses, which can be redeemed as cash discounts at select businesses.  
Users Download the free 'Choose Local San Mateo County' App

 from Google Play or the Apple Store and securely link your credit cards, debit cards, or prepaid debit cards to your account. The first 700 users to download and link a card will receive 10 SMC Points!

Users Join reward offers and start shopping and dining locally

, earning SMC Points automatically through qualifying purchases made with your linked cards at local businesses.

Users Redeem SMC Points for cash discounts at redeeming local businesses

. Each SMC Point is worth $1.

Users can encourage your favorite businesses to join Choose Local San Mateo County by

signing up here

.
Already, over 290 businesses are participating in 'Choose Local San Mateo County,' including: restaurants, cafes, spas, boutiques, yoga studios, dry cleaners and more. With more businesses joining daily, you can encourage your favorite establishments to be part of this innovative program by signing up here.
All rewards are reimbursed by San Mateo County through the American Rescue Plan Act funding at no cost to the small businesses or consumers. 
'Choose Local San Mateo County' makes it easy to shop and support small businesses. Learn more at www.ChooseLocalSMC.com.