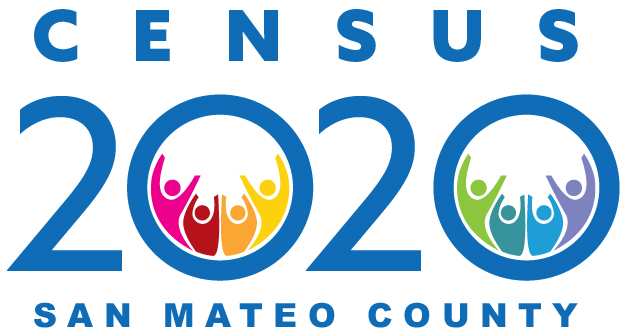 Every 10 years, the federal government is required to count all residents in the United States, citizens and noncitizens alike, through a national census. The next national census is in April 2020. This information gathered is used to make sure everyone is equally represented in our political system and that government resources are allocated fairly.
Participating in the census is one of the most powerful tools residents have for civic engagement.
It is used to make important decisions about community programs and services, like where to build homes and parks, establish public transit routes, build new roads, and offer language access services. 
SAMCEDA, in partnership with THRIVE Alliance of Nonprofits in San Mateo County and the County of San Mateo, have formed a Complete Count Committee to provide leadership, support, and coordination for county-wide efforts.  Diverse stakeholders across sectors have joined the Complete Count Committee and serve as champions for Census 2020.
We need your support and input to make sure EVERYONE in our county - regardless of immigration status, age, or income level - is counted and fairly represented. For more information about the 2020 Census in San Mateo County and find out how you can help click here.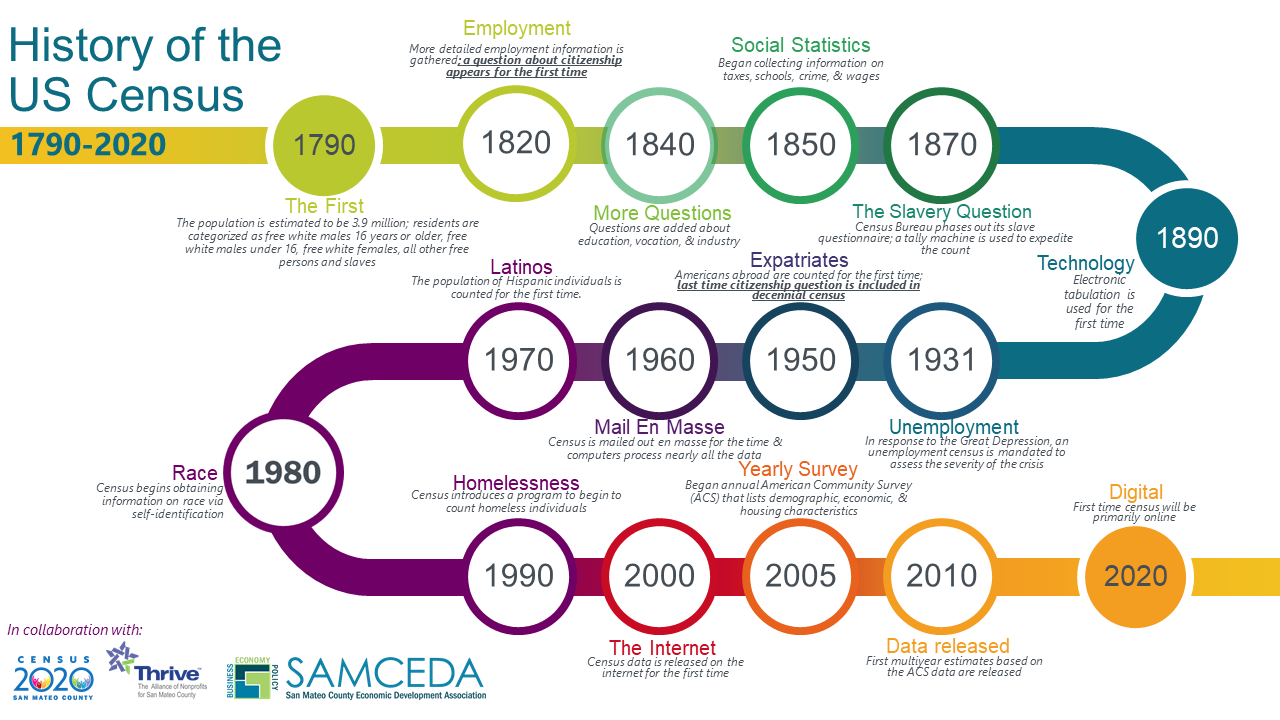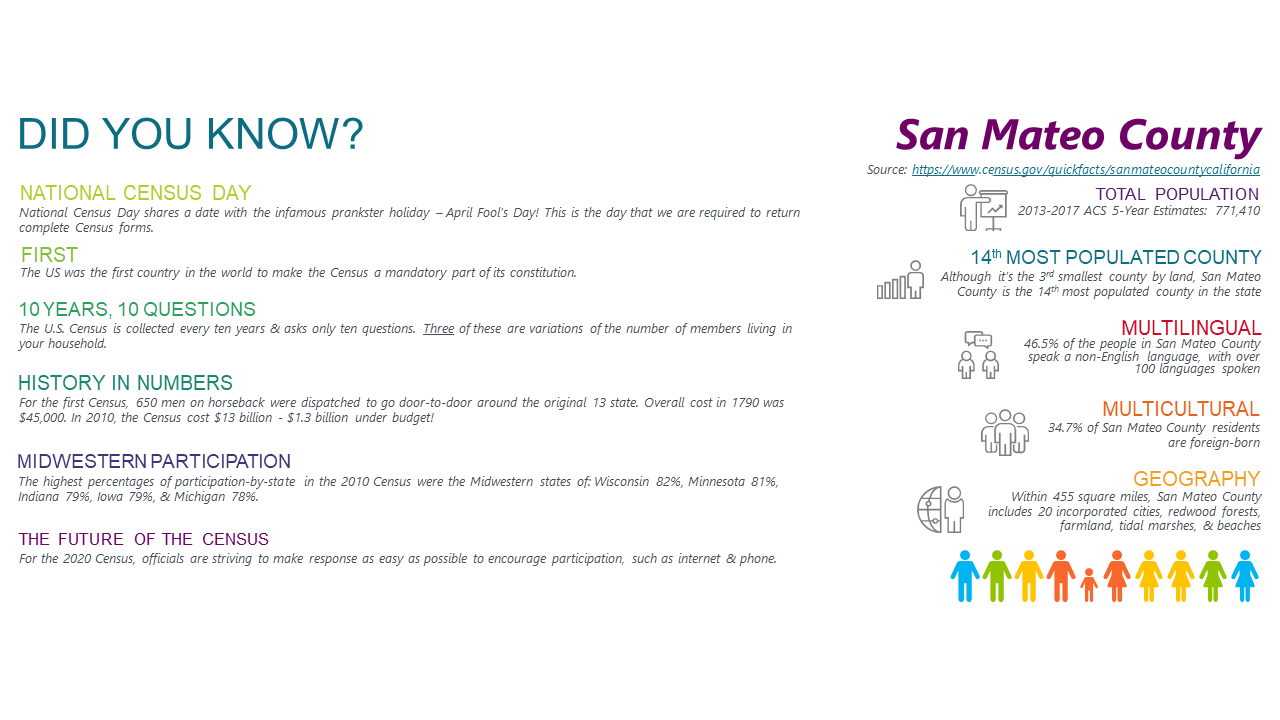 ---
To view current Census job opportunities, please click here.